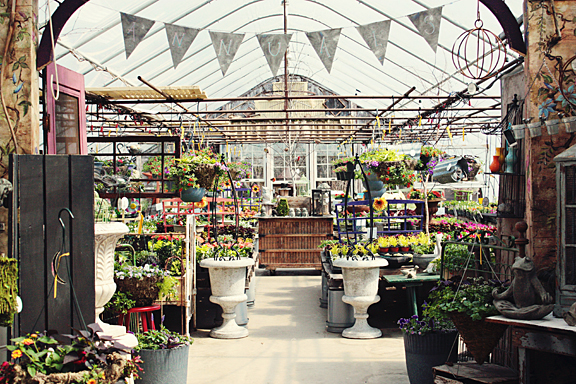 He who is born with a silver spoon in his mouth is generally considered a fortunate person, but his good fortune is small compared to that of the happy mortal who enters this world with a passion for flowers in his soul.
~Celia Thaxter 1835-1894~

May Greetings!

Hopefully after May began itself with a week of rain, the warm weather will settle in and we can all start to plant our dream containers and work out our passion in the warm soil of our gardens.

For Mother's Day we have many exceptional planters, as well as giftware, statuary, trellises and more and of course the easiest present of all our Pettengill Farm Gift Certificate. Feel free to purchase one below by using paypal, or call the Farm directly at 978 462 3675.

On May 21, the Second Annual Fairy Garden Walk will be held at the farm. We hope to see you at this wonderful family event. Click HERE for more information.

This is the time of year that I lie awake in the wee hours of the morning planning and dreaming about what plants I want to add or subtract from my garden. We have an abundant supply of exotic plants and our staff is eager to greet you and help you make your garden dreams come alive.

Don't forget to check out what we have going on for our 2016 season here at Pettingill Farm, not to mention our new and unusual plant material.
• Classes
• Horticultural Bus Tours
• The Pasture at Pettengill Farm's 2016 Harvest Dates
• The Vintage Bazaar
• Order up a Garden
• Custom Designed Containers
• petal pushers
Looking forward to seeing you all in this 2016 season!
Warmly,
Jan and Henry Richenburg
Justin and Liana Richenburg Webb
And the Pettengill Farm Staff
_________________________________________________________________
A gift for any season or special suprise!
For that hard to buy for friend or family member!
Please call us at 978.462.3675 or email us at info@pettengillfarm.com, providing us your Name and contact infomation as well as with the Name and Address of the special person you would like the gift certificate sent to and we would be happy to help you suprise them with this special gift!