Events for 2015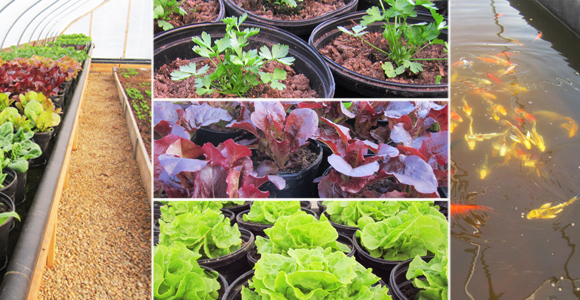 Aquaponics at Pettengill Farm
Saturdays, 9 am—11 am
Ed Tivnan, local biologist will explain how fish and farm work together to grow high quality sustainable organic produce. Unlock the secrets and science of Aquaponics. Find out how you and the community benefit from its sustainable life processes.   
For Ages 10-100
$20.00 Per Person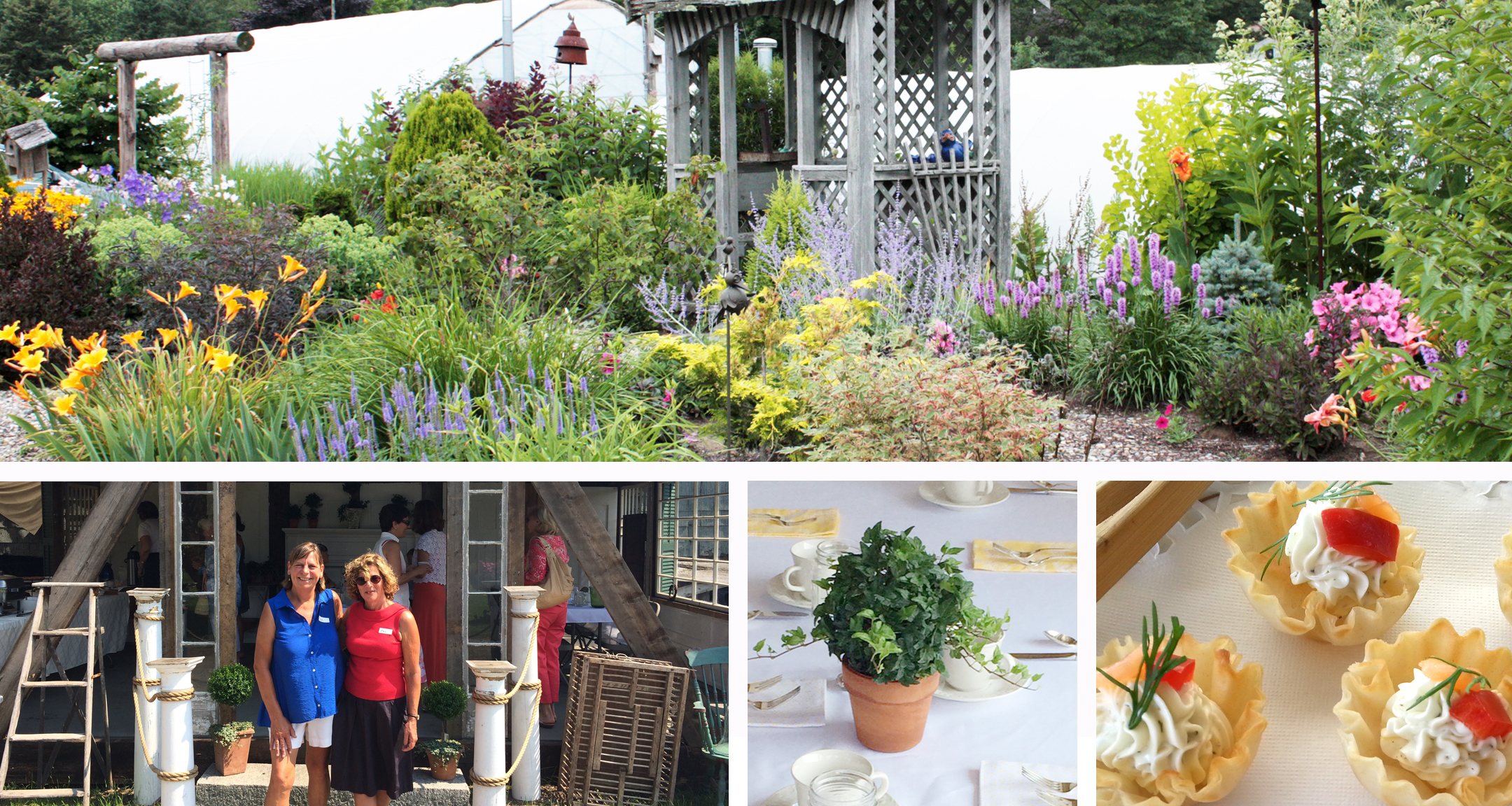 Sunday Brunch and "Garden Tour for a Cure"—
A fundraiser for the American Cancer Society
Sunday, August 16, | 10 am
Join us for a fabulous brunch with our new caterer, Krisztina Ronai Perron, of
The Wooden Spoon Catering Co. Sunday mornings we have the whole farm to ourselves, at this time of the year, we don't open to the public till noon. So, we can enjoy our brunch then have a guided tour, strolling through our beautiful gardens with our coffee! This is a fun way to spend the morning with friends and help a good cause. Please sign up early, space is limited for this popular event.
All proceeds go to American Breast Cancer Society.
Brunch and Tour: $50.00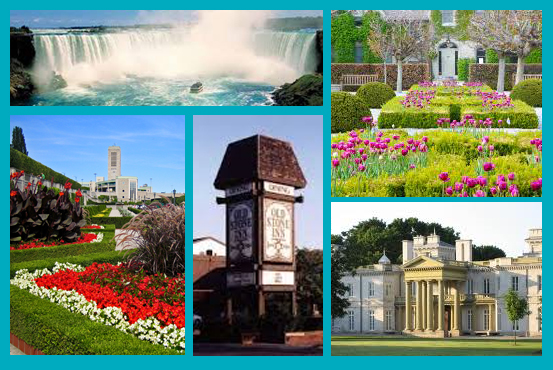 A Niagara Falls Adventure | A Groups, Inc., Bus Tour
Tuesday, Sept. 1—Friday, Sept. 4, 2015
Niagara Falls, Ontario—still one of the world's most popular destinations! And, well, it should be. Groups, Inc. is pleased to share this wonderful Summer Adventure with Pettengill Farm, of an incredible motorcoach tour visiting Niagara Falls and many magnificent horticultural venues. We will begin our Adventure to Niagara Falls, with an early departure from Pettengill Farm. Our journey will include several rest breaks en route and also a lunch break as well as keeping everyone busy with movies, games, and more! Upon our arrival at the Old Stone Inn, a gorgeous boutique hotel located right in the middle of all the "action", will be going right to our rooms giving a time for a rest after our long journey. Then it's off to dinner at the brink of the thundering Horseshoe Falls. Dinner will be fabulous and right from your seat you can see the lighting of the Falls and the fireworks that will be happening during the evening. Wednesday will begin with a fabulous tour of the Niagara area and heading down to Niagara-on-the-Lake followed by a stop at the famous Niagara Parks School of Horticulture and Botanical Gardens as well as it's Butterfly Conservatory. We will have a representative of the school meet the group and tell us all about how they grow all the plants used throughout the Falls (Canadian side) annually. We will also visit the world famous Hornblower Cruise which was formerly known as the Maid of the Mist. You'll get right up to the cascades of Niagara on the boat—it is thrilling. That evening, you will be treated to O CANADA EH! Dinner/theater show which you'll certainly enjoy. Thursday, the 3rd we will depart for Burlington, Ontario which is approximately 60 miles north of Niagara Falls and the site for the Royal Botanical Gardens, the largest in all of Canada. On our return to Niagara Falls, we'll stop in Hamilton, Ontario to visit Dundurn Castle and have a fabulous garden tour there as well. After this day full of beauty, you will be free to enjoy dining on your own or visiting the casino or some of the other wonderful venues right by our hotel. Friday will begin with breakfast and a nine a.m. departure home. Taking with us a multitude of fresh memories of gorgeous gardens, lovely flowers and yes, the beauty and power of Niagara Falls—spectacular! We hope you will join us!
price: Double: $599.00 (2 to a room) | Triple: $579.00 (3 to a room)
Single: $779.00 (1 to a room)

Click here for Application
Click here for Tour Itinerary

& The Vintage Bazaar Motorcycle Show
Saturday and Sunday, September 26 and 27
Celebrate the Autumnal Equinox with over over 175 outdoor 'boutiques' feature antiques, vintage finds, architectural salvage, rusty junk, repurposed goodies, unique handmade crafts and one-of-a-kind artisans as well as featuring The Vintage Bazaar Motorcycle Show! Special guests and demonstrations. Bring the family and fido too!!! Our outdoor Bazaars is fun for the whole family! Children will enjoy the Vintage Carnival Tent, vintage photo-op areas, nostalgic games, face painting, live music and fine foods.
Winter Vintage Bazaar "Holiday Jubilee"
Friday, Saturday and Sunday, November 6, 7, and 8
The Vintage Bazaar "Holiday Jubilee" kicks off the holiday season with the same great finds that our other shows offer; antiques, vintage finds, architectural salvage, rusty junk, repurposed goodies, unique handmade crafts and one-of-a-kind artisans. With approximately 85 vendors situated inside heated tents and greenhouses—it truly is a magical holiday festival!