Events for 2015
Opening Day | Greenhouse Open—Friday, April 17, 9 am–5pm daily
Nantucket Island's Daffodil Festival
Friday, April 24—Saturday, April 25
Pettengill Farm and Groups, Inc. Invites you to join us on our 2015 Nantucket Island Daffodil Festival Bus Tour. This is one of New England's most exciting festivals. Famous for whaling, sea captains and beautifully restored homes, Nantucket during April is literally covered with a sea of millions of golden daffodils. Surrounding this beautiful site, is a festival of events that make this a most memorable experience—such as an antique car parade, featuring over 100 marvelously decorated cars from all over the northeast. Plan to participate in the Annual hat making contest on Friday evening—bring your own craft supplies or design your entry at home. Men and women are eligible and this is loads of fun!! Wear your creation into town Saturday and you'll be right in style. Even the dogs get decorated! Saturday's Nantucket Island Daffodil Festival Flower Show is hosted by the Nantucket Garden Club and is wonderful. With over 200 different varieties of daffodils and jonquils—it's truly a touch of SPRING!
COST PER PERSON WITH ALL INCLUSIONS:
$299.00 double occupancy (2 to a room)
$289.00 triple occupancy (3 to a room)
$369.00 single occupancy (1 to a room)
Roundtrip deluxe motorcoach transportation from Pettengill Farm in Salisbury.
• Roundtrip Deluxe Motorcoach Transportation (Restroom and movies on board)
• Visit to Heritage Plantation and a Cape Cod Canal cruise on 4/24
• Delicious lobster bake at local restaurant on 4/24
• One night stay and breakfast at The Hampton Inn in West Yarmouth, MA (room tax included)
• Roundtrip Ferry to Nantucket (Traditional Ferry in am and Fast Ferry (Ivanough in pm)
• Sightseeing tour of Nantucket
• Hat making contest with prizes for 1st, 2nd and 3rd place winners
• Driver and tour manager gratuities included in tour pricing
• A professional tour manager from Groups, Inc. will accompany the group throughout
CLICK HERE to download Trip Application

SHOWCASE DAY! | Plant Premiere and Preview of Coming Attractions
Saturday, May 2, 9 am–5 pm daily
Come back to the bright colors, refreshing smells and the tropical air of our greenhouses and courtyard.
This is an all day event featuring FREE demonstrations, guest speakers, and plant introductions. As this date approaches, please be sure to revisit this page to see a more detailed schedule of this exciting day that we have planned for you!
It's a day you won't want to miss!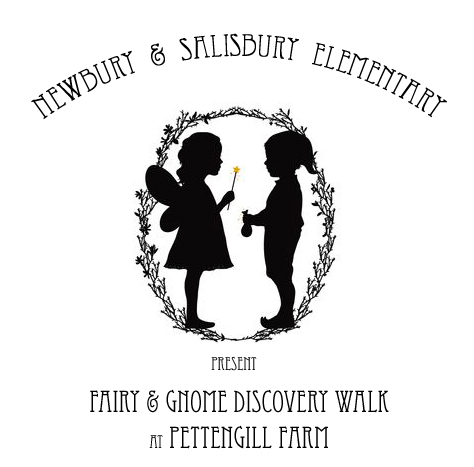 Newbury and Salisbury Elementary PTA's
present a Fairy & Gnome Discovery Walk
Saturday, May 16, 10 am— 3 pm
For more information on this event,
please visit these sites:
http://fairygnomewalk.weebly.com
https://www.facebook.com/FairyGnomeHouse
Pasture to Plate Dinner
Wednesday, June 10, 6–8 pm
Our Pasture to Plate evening exemplifies our love and passion for the land our ancestors purchased and cultivated for this our 223rd year of farming. We think sitting down and sharing our food right where it grows is the ultimate in outdoor dining. Krisztina Perron of The Wooden Spoon will be serving a delicious multi-course feast featuring our pasture raised, organic chickens and our fresh vegetables from our seasonal harvest on the Farm. Come dine with us, celebrate with friends, and give thanks for delicious, nutritious food.

Saturday & Sunday, June 20 & June 21
Celebrate the Summer Solstice with over 175 vendors and indie artisans from across the country selling repurposed goods, vintage finds and salvaged pieces. Special guests and demonstrations. Bring the whole family and fido too!! Our outdoor Bazaar is fun for the whole family! Children will enjoy the Vintage Carnival Tent, vintage photo-op areas, nostalgic games, face painting and more.
Visit www.mybazaarlife.com for more information and to preorder your tickets.

Shade Garden Fundamentals
Saturday, July 11, 9:30—11 am
Do you have less than SIX hours of sunlight in your yard?
Growing in the shade can be a challenge. Weather under trees, dry, wet, or deep shade, we have some suggestions for you. Come and join us for this FREE seminar and learn to make your shade area a lovely garden to enjoy for many years.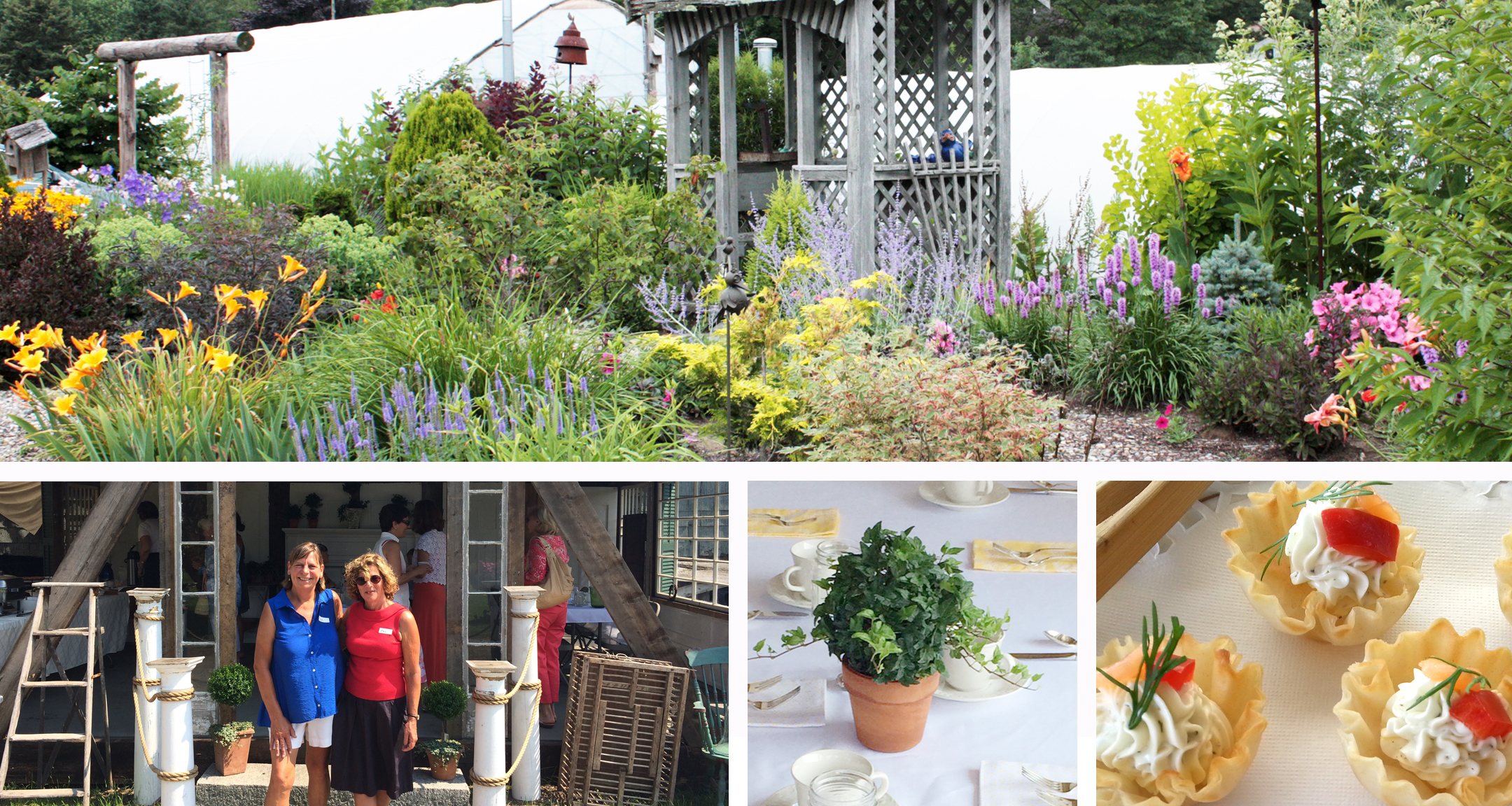 Sunday Brunch and "Garden Tour for a Cure"—
A fundraiser for the American Cancer Society
Sunday, July 26 OR Sunday, August 16, | 10 am
Join us for a fabulous brunch with our new caterer, Krisztina Ronai Perron, of
The Wooden Spoon Catering Co. Sunday mornings we have the whole farm to ourselves, at this time of the year, we don't open to the public till noon. So, we can enjoy our brunch then have a guided tour, strolling through our beautiful gardens with our coffee! This is a fun way to spend the morning with friends and help a good cause. Please sign up early, space is limited for this popular event.
All proceeds go to American Breast Cancer Society.
Brunch and Tour: $50.00
& The Vintage Bazaar Motorcycle Show
Saturday and Sunday, September 26 and 27
Celebrate the Autumnal Equinox with over over 175 outdoor 'boutiques' feature antiques, vintage finds, architectural salvage, rusty junk, repurposed goodies, unique handmade crafts and one-of-a-kind artisans as well as featuring The Vintage Bazaar Motorcycle Show! Special guests and demonstrations. Bring the family and fido too!!! Our outdoor Bazaars is fun for the whole family! Children will enjoy the Vintage Carnival Tent, vintage photo-op areas, nostalgic games, face painting, live music and fine foods.
Winter Vintage Bazaar "Holiday Jubilee"
Friday, Saturday and Sunday, November 6, 7, and 8
The Vintage Bazaar "Holiday Jubilee" kicks off the holiday season with the same great finds that our other shows offer; antiques, vintage finds, architectural salvage, rusty junk, repurposed goodies, unique handmade crafts and one-of-a-kind artisans. With approximately 85 vendors situated inside heated tents and greenhouses—it truly is a magical holiday festival!