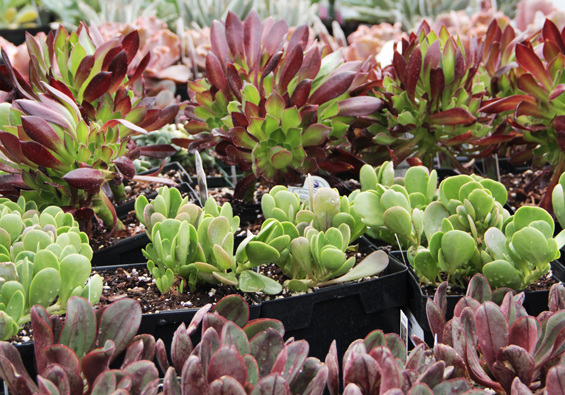 Every year when it comes time to get our greenhouses ready for our precious baby plants, I get this childlike anticipation. I have the great opportunity to watch, tenderly nurture, guide and direct these babies so that they can please and delight others with their different gifts of texture, form, and color. At the point of maturity I love to play the role of matchmaker dreaming up the many plants that can be combined to create a symphony for the senses. This is what we do best at Pettengill Farm is offer plants that harmonize with our lives and our surroundings.
We invite you to visit us and see our array of unusual plant material, our lovely display gardens, and our impressive container combinations.
If you are interested in purchasing a Gift Certificate for someone, please feel free to visit the section below or contact us directly at the farm. We would love to help you brighten someone's day with the gift of plants!
We are looking forward to sharing with you all the things we have planned for this 2018 season.
Jan and Henry Richenburg
And thank you once again for being a loyal customer of Pettengill Farm.
_________________________________________________________________
A gift for any season or special suprise!
For that hard to buy for friend or family member!
Please call us at 978.462.3675 or email us at info@pettengillfarm.com, providing us your Name and contact infomation as well as with the Name and Address of the special person you would like the gift certificate sent to and we would be happy to help you suprise them with this special gift!