Events for 2023
Opening Day—2023
APRIL 14, 2023
After a long winter's nap, we are hoping you will need to see lots of color and feel lots of warmth and desire for a new season. This will all be waiting for you in our greenhouse. We can't wait to see all your familiar faces and show you our great plant offerings for 2023.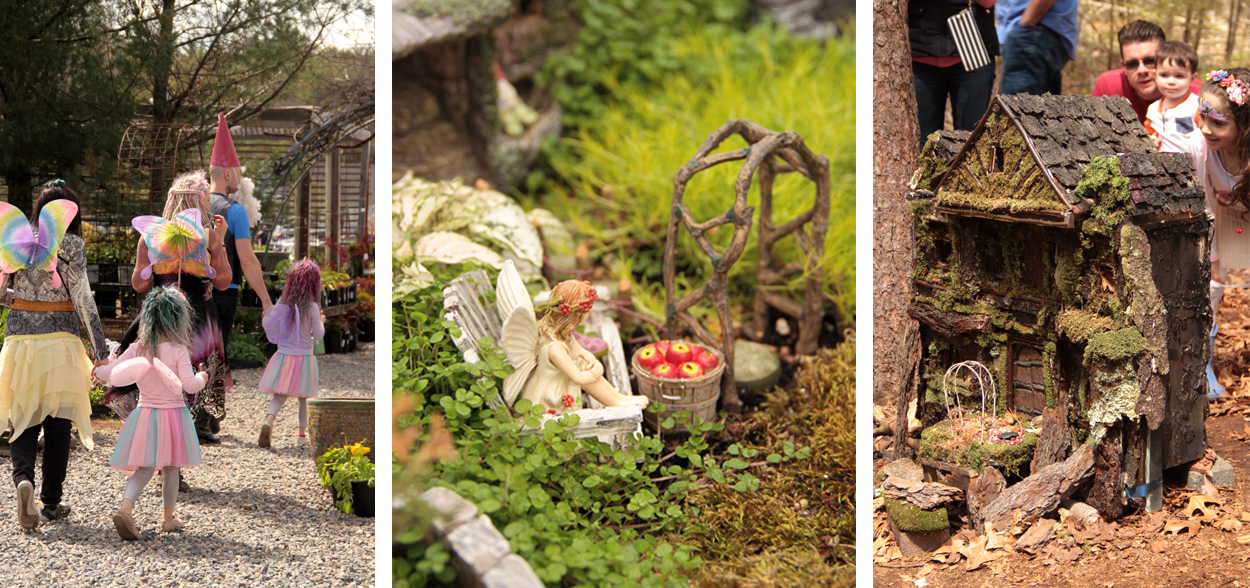 Fairy Gnome Discovery Walk/Art Stroll

APRIL 29 and 30, 2023
11 AM to 3 PM
The Fairy Gnome Discovery Walk is one of the most whimsical events in the state. This is an enchanting opportunity to explore an (almost) real fairy garden.

Join us at our seventh annual Fairy Gnome Discovery Walk at Historic Pettengill Farm (circa 1792). The gems of the event are the near 200 Fairy and Gnome Homes peppered throughout a one mile wooded path that leads to the salt marsh and back. Homes are created by very talented professionals, families, school children, and local businesses. We are excited to add the Art Stroll to this event. The Art Stroll welcomes artists from all over New England to showcase and vend their work.
It's true, we have awesome FREE crafts and activities. The farms expansive front lawn will be full of extraordinary artists for you to stroll their booths and enjoy (FREE). We have all day live music, improv theater performances by, fairy tales read in the woods, and other entertainment. Yes—we have fun places to shop and souvenirs priced to please. We anticipate hundreds of meticulously created Fairy and Gnome homes peppered throughout the most magical woods with a treat half way that will take your breath away, that only our beautiful seaside town could offer. Oh and of course, yummy food trucks. But what you can't see, is what we are most proud of. The magic that is ignited within the youngest to the oldest. Kids crouching in the woods discovering Fairy and Gnome homes - you'll hear the squeals and see the sparkle in their eyes when they think they have spotted one. It's the folks dancing to their favorite tunes in a sea of bubbles, or enjoying the quietness of the farm while watching the stillness of the pond. Not a care in the world or an ear for the "static" that exists outside of this magical event.
Tickets are on sale now and we offer FREE admission to home creators. We hope you join us!
Tickets are on sale now and we offer FREE admission to home creators.
We hope you join us!
www.FairyGnomeWalk.weebly.com
Or, click HERE to visit their Facebook page.