Events for 2021


Due to COVID-19 we will not be offering in person events at this time. Please check back with us as this situation may change for certain events.


Opening Day—2021
APRIL 16, 2021
After a long winter's nap, we are hoping you will need to see lots of color and feel lots of warmth and desire for a new season. This will all be waiting for you in our greenhouse. We can't wait to see all your familiar masked faces and show you our great plant offerings for 2021.




"Spring Open House"
Plant Premiere and Preview of Coming Attractions
CANCELED, due to COVID-19
View our favorite selections from our 2020 inventory of unusual plant material. Close your eyes and imagine fresh, bright annuals, cool refreshing perennials and hot, colorful tropicals. In addition, we will highlight the new trends that are sure to keep Pettengill Farm on the cutting edge of the gardening world.
We will have the following FREE mini classes:
9:30-10:30  Jan will share her favorite annuals for in ground and container plantings
10:30-11:30  Lisa, our perennial manager, will be introducing new perennial plants and advice on growing tips for getting the best performance out of your plants  
This will be held rain or shine in our protected greenhouse. Refreshment served. Admission is FREE!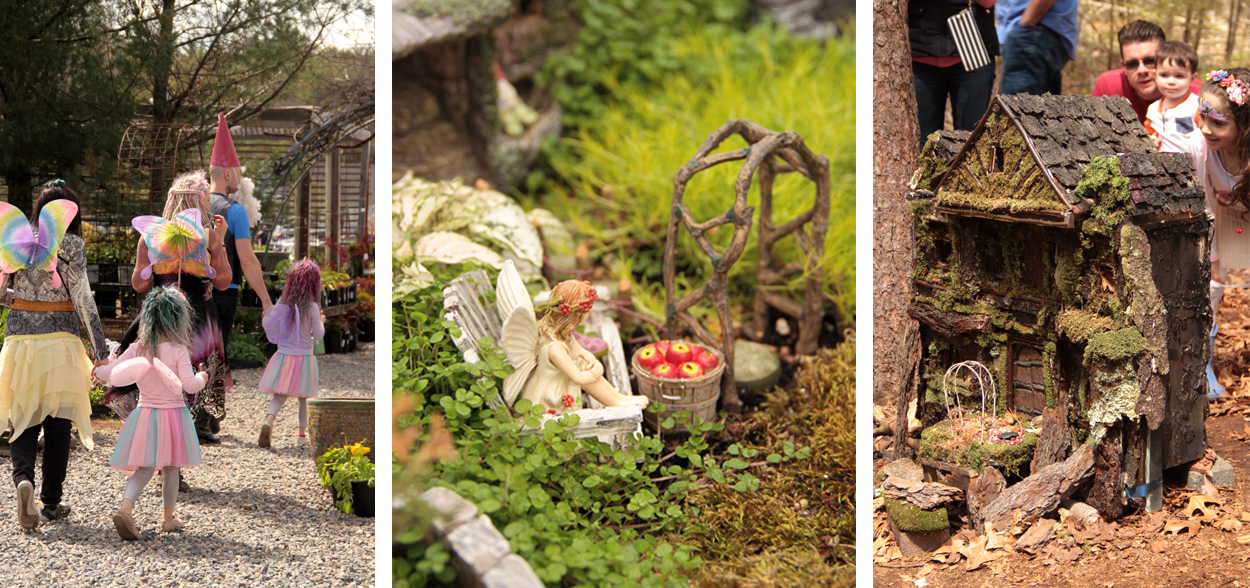 Fairy Gnome Discovery Walk

TBD
The Fairy Gnome Discovery Walk is one of the most whimsical events in the state. This is an enchanting opportunity to explore an (almost) real fairy garden.

Please join us for at our fifth annual Fairy Gnome Discovery Walk, a whimsical afternoon here at Salisbury's own Historic, Pettengill Farm (circa 1792) and take a walk through our lush gardens, enchanted forest, and our serene marsh; it's an event like no other.
The gems of the event are the nearly 200 Fairy and Gnome Homes, peppered throughout a one mile wooded path that leads to the salt marsh and back. Homes are created by very talented professionals, families, school children, and local businesses.
It's true, we have awesome FREE crafts and activities. We have all day live music, improv theater performances, and other entertainment. Yes, and we also have fun places to shop and souvenirs priced to please.
We are so filled with excitement and anticipation to take in this years meticulously created Fairy and Gnome homes, peppered throughout the most magical woods with a treat half way that will take your breath away, that only our beautiful seaside town could offer. Oh and of course, yummy food trucks. But what you can't see, is what we are most proud of. The magic that is ignited within the youngest to the oldest. Kids crouching in the woods discovering Fairy and Gnome homes - you'll hear the squeals and see the sparkle in their eyes when they think they have spotted one. It's the folks dancing to their favorite tunes in a sea of bubbles, or enjoying the quietness of the farm while watching the stillness of the pond. Not a care in the world or an ear for the "static" that exists outside of this magical event.
Tickets are on sale now and we offer FREE admission to home creators.
We hope you join us!
www.FairyGnomeWalk.weebly.com
Or, click HERE to visit their Facebook page.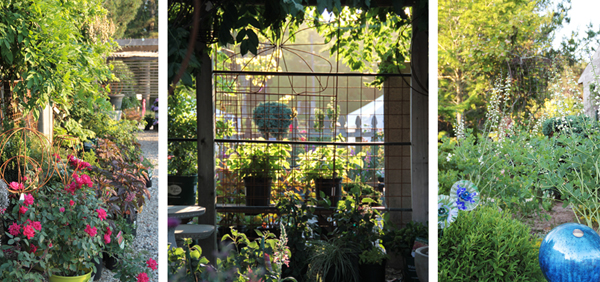 'June is Busting Out ALL Over'
Brunch and Tour
TBD~(Saturday, June 20 | 10:30 am–12:30 pm)
As you have probably figured out by now, we are all addicted to flowers, plants, and gardening. There is nothing that excites us more than sharing our vices with a group of enthusiastic gardeners. 
We invite you to relax and join us for an informal, instructional stroll through out display gardens during our peak blooming time.

The tour will be begin in the dining room of our home where we will enjoy brunch together.  
Guest count will be limited so you may want to sign up early!
Tour and Brunch Price: $30.00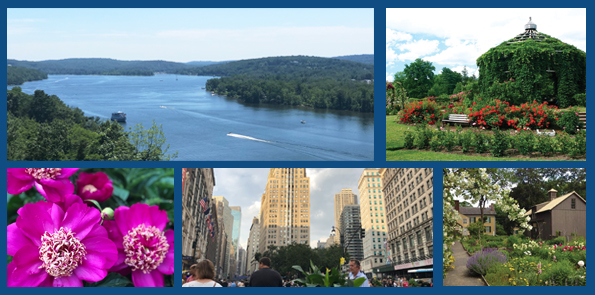 PETTENGILL FARM presents
Gardens Galore: From Connecticut to the Big Apple — Bus Tour 2020
Dates TBD due to COVID-19.
Pettengill Farm travelers are invited to consider the first of our 2020 tours. Needless to say there are many gardens just waiting to be explored. But the problem is designing a tour is how to incorporate them into a well planned itinerary focusing on the major sights in a particular region. We think Gardens Galore: From Connecticut to the Big Apple does just that! Join us as we start our tour by visiting Elizabeth Park in Hartford where we will feast our eyes on hundreds and hundreds of gorgeous roses at peak bloom —second largest in the U.S. Do you love peonies? Well, next on the agenda—a visit to Peony Heaven—blooms will be mostly gone but the owner will be telling you all about tips to grow beautiful peonies and will have some for sale as well. Then it's on to Old Saybrook, Exeter and more. We'll be staying at the Sleep Inn in Niantic. But tonight we'll be taking a wonderful Connecticut River cruise followed by a delicious dinner right in Old Saybrook. But wait for tomorrow. We'll visit the Florence Griswold Museum in Old Lyme and then off we go to New York City where we'll be visiting the New York Botanical Gardens to see the Kusama: Cosmic Nature presentation. We'll check in at our hotel—Hampton Inn Manhattan Times Square Central—right by Times Square. Dinner tonight at Planet Hollywood. Our final day will begin with a wonderful sightseeing tour of New York City by a professional guide. Then it's homeward bound but there's one more stop, Terrain Garden Center in Westport, CT. This is truly a gardener's paradise from plants, to containers, to furniture—they have it all. Lunch on own there. Heading home we expect to arrive by approximately 7:00 pm, depending on traffic.
Deposit: $200.00 Per Person: We will accept bookings right up to date of departure, if there is space available. Early booking is definitely recommended

Tentative Cost Per Person: Double $679.00 (2 to a room), Triple $659.00 (3 to a room) and Single $859.00 (1 to a room)

Click HERE to download a FULL ITINERARY for this trip.
When dates are finalized we will post the APPLICATION for this trip.