Events for 2019
Opening Day—2019
Wednesday, April 17 | Greenhouse Opens for 2019 Season—Open Daily, 9am–5pm
Be the first on your block to have front porch color! We have a vibrant array of cool weather annuals to give you a head start in your outdoor plantings.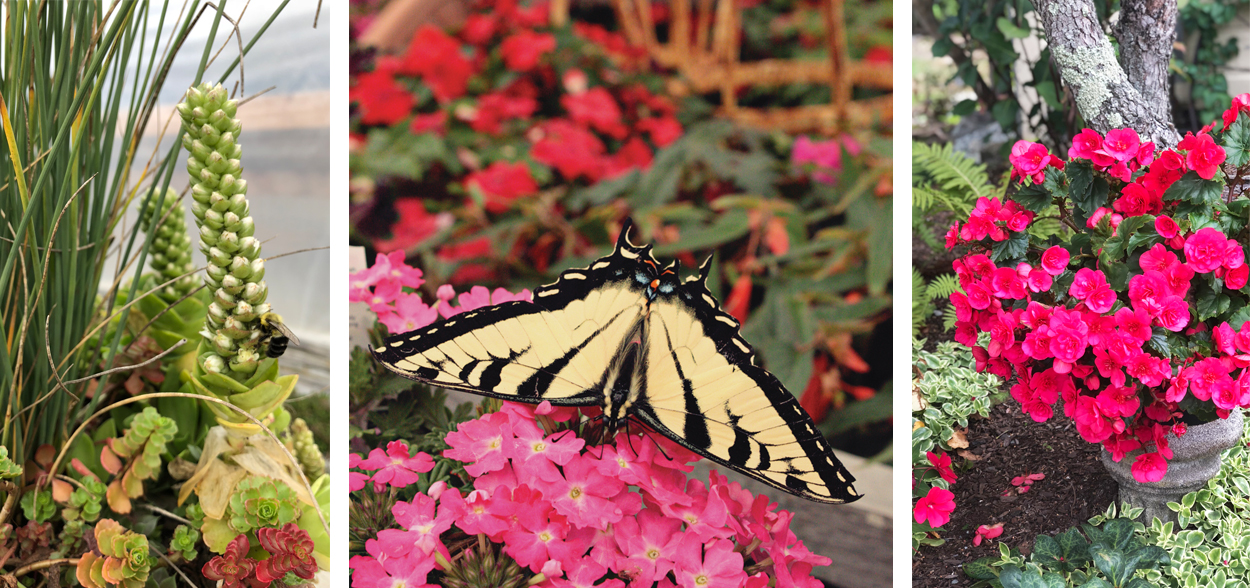 Provide for the Hive—What's the Buzz?
Saturday, April 20 |10:00 am–11:00 am
We will be looking at plants in relationship to birds, bees, and butterflies, and why these treasures should be protected. We will share with you what you can plant to attract and fulfill wildlife's basic needs for these wondrous creatures.
Instructor: Lisa LeBlanc, perennial manager
This is a a FREE WORKSHOP!

"Spring Open House"
Plant Premiere and Preview of Coming Attractions
Saturday, April 27 | 9:30 am–11:30 am
View our favorite selections from our 2019 inventory of unusual plant material. Close your eyes and imagine fresh, bright annuals, cool refreshing perennials and hot, colorful tropicals. In addition, we will highlight the new trends that are sure to keep Pettengill Farm on the cutting edge of the gardening world.
We will have the following FREE mini classes:
9:30-10:30  Jan will share her favorite annuals for in ground and container plantings
10:30-11:30  Lisa, our perennial manager, will be introducing new perennial plants and advice on growing tips for getting the best performance out of your plants  
This will be held rain or shine in our protected greenhouse. Refreshment served. Admission is FREE!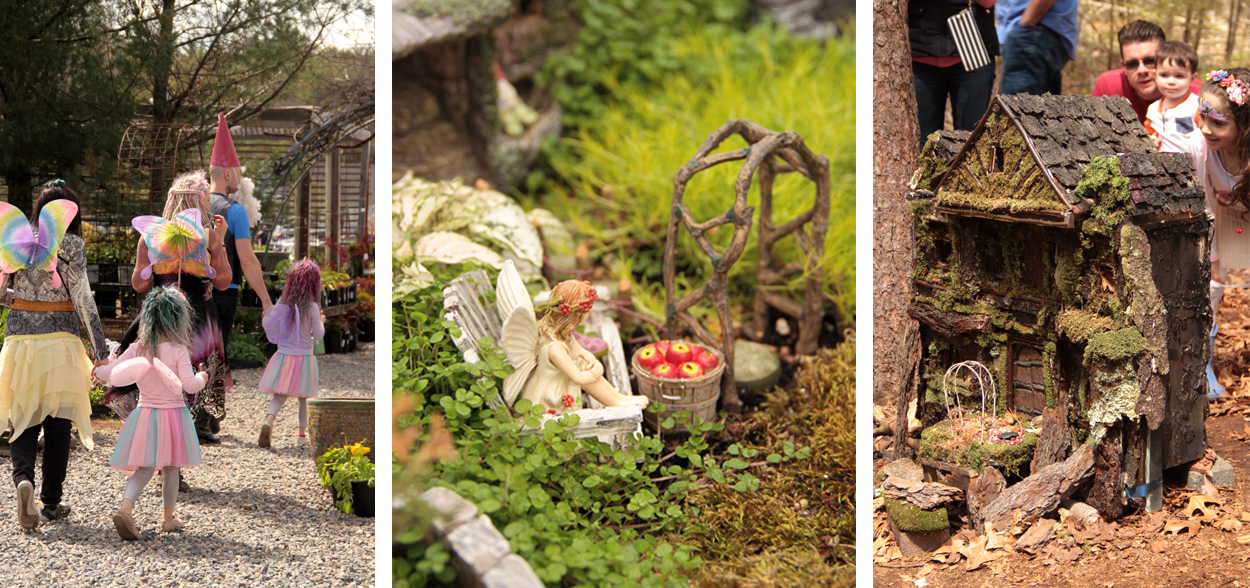 Fairy Gnome Discovery Walk

Saturday & Sunday, May 4 and 5
10 am—3pm | RAIN OR SHINE
The Fairy Gnome Discovery Walk is one of the most whimsical events in the state. This is an enchanting opportunity to explore an (almost) real fairy garden.

Please join us for at our fifth annual Fairy Gnome Discovery Walk, a whimsical afternoon here at Salisbury's own Historic, Pettengill Farm (circa 1792) and take a walk through our lush gardens, enchanted forest, and our serene marsh; it's an event like no other.
The gems of the event are the nearly 200 Fairy and Gnome Homes, peppered throughout a one mile wooded path that leads to the salt marsh and back. Homes are created by very talented professionals, families, school children, and local businesses.
It's true, we have awesome FREE crafts and activities. We have all day live music, improv theater performances, and other entertainment. Yes, and we also have fun places to shop and souvenirs priced to please.
We are so filled with excitement and anticipation to take in this years meticulously created Fairy and Gnome homes, peppered throughout the most magical woods with a treat half way that will take your breath away, that only our beautiful seaside town could offer. Oh and of course, yummy food trucks. But what you can't see, is what we are most proud of. The magic that is ignited within the youngest to the oldest. Kids crouching in the woods discovering Fairy and Gnome homes - you'll hear the squeals and see the sparkle in their eyes when they think they have spotted one. It's the folks dancing to their favorite tunes in a sea of bubbles, or enjoying the quietness of the farm while watching the stillness of the pond. Not a care in the world or an ear for the "static" that exists outside of this magical event.
Tickets are on sale now and we offer FREE admission to home creators.
We hope you join us!
www.FairyGnomeWalk.weebly.com
Or, click HERE to visit their Facebook page.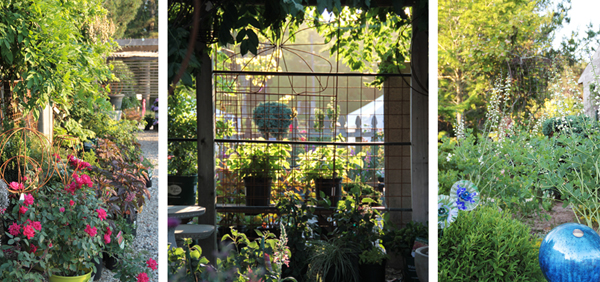 'June is Busting Out ALL Over'
Brunch and Tour
Saturday, June 15 | 10:30 am–12:30 pm
As you have probably figured out by now, we are all addicted to flowers, plants, and gardening. There is nothing that excites us more than sharing our vices with a group of enthusiastic gardeners. 
We invite you to relax and join us for an informal, instructional stroll through out display gardens during our peak blooming time.

The tour will be begin in the dining room of our home where we will enjoy brunch together.  
Guest count will be limited so you may want to sign up early!
Tour and Brunch Price: $25.00
PETTENGILL FARM presents
The Garden's of the Hudson River Valley — Bus Tour 2019
Sunday, July 14—Wednesday, July 17,2019
Pettengill Farm is excited to show you the splendor of the Hudson Valley in New York State! Over the last seven years we've explored many areas by deluxe motorcoach. For 2019 we'll be seeing four magnificent gardens plus scenery unparalleled by most regions—plus many fabulous and interesting historical facets! We'll travel in absolute comfort to Tarrytown where we'll stay for three wonderful nights—but wait, our adventure has only just begun! Mid-July is the perfect time to see peak blooms in these magnificent gardens, so have your walking shoes ready to go and of course your cameras! It's a busy itinerary, but it's created to offer the maximum inclusions for you—our garden loving travelers. If you haven't joined in on a Pettengill Farm tour in the past, now's your chance. Book early as space fills very rapidly. The Hudson Valley awaits you!!.
Deposit: $200.00 Per Person: We will accept bookings right up to date of departure, if there is space available. Early booking is definitely recommended

Cost Per Person: Double $749.00 (2 to a room), Triple $709.00 (3 to a room) and Single $899.00 (1 to a room)

Click HERE to download an APPLICATION for this trip.
Click HERE to download a FULL ITINERARY for this trip.
NOTE: As of May 14, this TOUR IS NOW FULL. However, if you are still interested, you are welcome to reach out to Susan Schumacher (groupsinc@comcast.net) to be put on a wait list.
PETTENGILL FARM presents
A Guilded Holiday in Newport, RI — A Groups Inc. One Day Bus Tour
Saturday, December 14, 2019 ***TOUR FULL***
Probably the most popular Christmas destination, via motorcoach, is Newport, Rhode Island. There's something so exciting about touring the luxuriously decorated summer cottages of the Vanderbilt's and other Guilded Age industrialists from the turn of the century.

We'll depart from Pettengill Farm (or Crossroads Plaza in Salisbury depending on the weather) at 8:00 a.m. and head for Bristol, RI to Blithewold Mansion, located right on Narragansett Bay. When Mr. VanWickle designed and built Blithewold, he wanted to focus on family, gardens and trees. While we won't be seeing the gardens in their splendor on this tour, you can see out over the property—literally the hundreds of trees from all over the world that comprise the arboretum.

On arrival at Blithewold, we will have a guided tour of the mansion by their professional docents. The Christmas decorations are simply gorgeous and every nook and cranny of the home is dressed to impress—the main feature is the 22 foot Christmas tree right in the atrium. It's fantastic.

At 12 noon, we will be having our luncheon like the VanWickle family would have back in the Guilded Age—in the elegantly decorated dining room. You will feast on a delicious full course meal with your choice of entree: Lasagna Bolognese, Marinated Herb Chicken or Pan Seared Halibut. Please make your selection on the reservation form.

Since the gardeners who lovingly tend the gardens at Blithewold aren't working in December, we have asked several of the gardeners to talk about how the gardens were originally designed and to field questions you may have. The museum shop at Blithewold is a gem and we will have time for you to browse in case you may want to purchase a last-minute Christmas gift.

We'll depart Blithewold by 2:00 p.m. and head to Newport for our group reservation at the spectacular 70 room, Italian Renaissance style home of Cornelius Vanderbilt II—the Breakers Mansion on Ochre Point Avenue.

24 decorated Christmas trees grace the Breakers—including a 20-foot-high tree made up entirely of poinsettias! Each participant will use the wonderful Whisper Sets that are distributed to everyone who wishes since there are no guided tours on the weekends. So we invite you to gather your friends and come along and celebrate the holidays with Pettengill Farm—it's going to be a wonderful day.
***AS OF NOVEMBER 6, THIS TOUR IS NOW FULL.